Snapchat is a trending social media application people use for messaging, video calling, and other features. You can connect with people worldwide by using a username on it. If you are new and looking for how to change snapchat username, then continue reading the article.
A username on any application is the recognition that lets you connect to the world as a name or brand. While as a matter of fact, Snapchat doesn't allow users to change usernames or transfer account data between usernames. You will find out the methods of changing your Username on Snapchat display name and how to create a new account or save your friend list.
How to Change Username on Snap?
There is only one condition to change your Username on Snapchat that you can change once every 365 days to be easy for the company to process. Choosing the Username you want to keep wisely; here is the setting that how to change Username on Snapchat; how to Change Snapchat Username?
First, open the Snapchat application and tap on bitmoji in the upper left-hand corner.

You must see the Settings cog in the upper right-hand corner; tap on it.

Now tap the Username in the menu.

It will say Change Username hyperlink; click it under your current Username.

When you enter the new Name, tap on Continue; if you have already changed your Username within a year, it will tell you the changed date, and you won't be able to complete the process.

Now input your new Username and press Next, then enter your password and tap Next again; continue to confirm. 
How to Change Display Name on Snapchat?
Most of the time, your friends recognize you with the Name you displayed on Snapchat because Usernames aren't easy to understand who is under the ID. You can indeed change your Username once a year, but you can change your display name. So if you want to change it here, this is how you can do it.
First, you open the application.

On the right corner, tap the gear icon, and go to My Profile to open Settings.

You will find the My Account section there; tap on Name.

You can change your Name here and tap to Save.
All the users or friends added to your list will continue seeing your new display name. Since if they have your contact saved with the old Name, they must edit it with a new one.
How to Make a New Snapchat Account and Username?
If you cannot change the current Username, you can create a new account. You can manually add your friends on Snapchat by doing the following.
You have to select Chat by taping the New Chat icon in the upper-right corner.

Please scroll down the list by tapping All to view your friends in alphabetical order, write their names or take a screenshot of the list.

Now select the X in the right corner to cancel New Chat.

You can also search for your friends by typing their names in the search bar at the top screen.

You must write the Username of the friend, not the Display Name because usernames are unique, and display names are not.

Exit the search section by taping X, now select your profile icon, and choose the gear icon to do the Settings.

If you are all set to delete the account, then Log Out at the bottom of the application and confirm the exit.

You may now Sign Up as a new account on Snapchat with a new Username.

When finished creating an account, then use your screenshots to add your friends to your new ID by selecting Add to add and save them.
How to Deactivate or Delete a Snapchat Account?
In this guide, you can get thorough information on Snapchat, a social media application to connect with people. Here is the procedure for deleting your Snapchat account; whatever the reason is, you can do it from a web browser since you cannot delete your account via a mobile app.
Go to the web browser and search accounts.snapchat.com and sign in to your Snapchat account.

Click Manage My Account and then select Delete Account.

It will ask for login details, but the information, then click Continue.

You will get a message that your account is being deactivated (on the next page)

After 30 days of deactivation, your Snapchat account will be disabled permanently and automatically deleted.
How to Reactivate a Snapchat Account?
Before thirty days, if you change your mind and don't want to delete your account, you can reactivate it. If you remember, you have to sign in to your Snapchat account using your Username and password.

You may also be reactivating your account before it's fully deactivated, so wait for a while, like 24 hours.

If you already have given your email address, you will get the email notification that your account has been deactivated. You can sign in to your account and reactivate it when you receive this mail.
How to change Snapchat to dark mode on Android/iOS?
It wasn't possible to change the bright mode of the Snapchat application, but Snapchat rolled out new features day by day with picture messaging and chatting. People like the dark mode for Snapchat iOS and Android; here is how you can use it.
First of all, go to the profile on Snapchat by clicking the Bitmoji in the left corner.

Then select the gear icon that is for settings on the top right.

Now scroll down and select App appearance, and Always choose Dark.
How to change Snapchat emojis?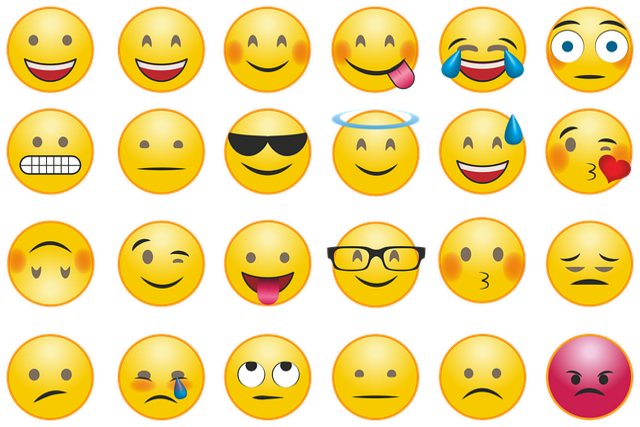 On the whole, Friend Emojis are all the same on the android and ios apps of Snapchat, but with a little difference; you can check below.
Open Snapchat and tap the top left corner of the application.

Go to the Settings

If you are using an iOS app, then scroll down and click Manage under Additional Services; if it's Android, scroll down and tap Customize Emojis.

Now on the iOS Snapchat app, tap Friend Emojis.

You may see a list of emojis you can tap to change.

You can also add emojis by tapping to represent the relationship.

Repeat the process for as many emojis you want to change then they will be automatically saved to your list.
Wrapping up
The above article explained how to change Username on snap and display the Name. It also showed you every possibility to change in-app settings.