In the following years, Snapchat has become famous among other social media applications. It can be attributed to the increased usage of filters while the normal image can be transformed into something entirely different. Standard Snapchat filters are updated regularly like a Geofilter is associated with a specific location. These types allow the user to know how to make Snapchat filters by customization.
How to Make a Snapchat Filter: Why You Should
Whether you're promoting your business or celebrating an event, paid Snapchat filters are the way to go. You can create any type of filter for a city, landmark, community, sports event, and a moment.
If you used Snapchat, you might have learned how to make filters either through the app or in your web browser. Within a few hours of submitting your filter, Snapchat should let you know if it's been approved. Here's how to create a Snapchat filter; just follow these steps. First, visit the Create Your Own page on Snapchat.
Pick a design
You can upload your filter if you have already created one. Otherwise, select the occasion that corresponds to your filter. Celebrations, Baby Showers, Birthdays, and Game Days are among the options available.
When you have decided on your topic of concern, you can choose from Geofilter templates. You can choose a color from the palette, insert text, change the font, then upload photos. Use Bitmoji and Friendmoji, too and when you are done with the filter, click Next.
Draw a geofence/schedule your filter
Your filter must be assigned a start and an end time on the next screen. You can also use the Repeating Event option to run the filter at different times. Go ahead and draw a geofence. The location of your geofence is where Snapchat users can find the filter. Remember that Snapchat Geofilter costs are determined by the size of the area.
Confirm and Pay
Click Checkout when you're ready. You must name the filter you customized and enter payment information, and then Snap will send you an approval email.
How to Create Your Snapchat Filter in the App
Geofilters are also available through Snapchat's official app, iOS and Android. Currently, this feature can only be created on an iPhone.
Select a design
You can start with selecting a design by opening the Snapchat app on your iPhone by tapping your profile from the left top of the window. Search for Filter and Lenses there, click filter in Settings.
Next, select the occasion filter. You can choose from events such as birthdays, baby showers, and date nights. Next, you can figure out how to make your own Snapchat filters with text and stickers.
Schedule your filter by setting geofence
Your custom filter needs a start and an end time once you have chosen your design. Click Continue to create a geofence.
Confirm and Pay
When you are agreed to the filter's price by knowing how to make Snapchat face filters, choose continue. On the payment page, click Purchase. Once the filter is approved, it is scheduled.
How to Create Lenses in Snapchat?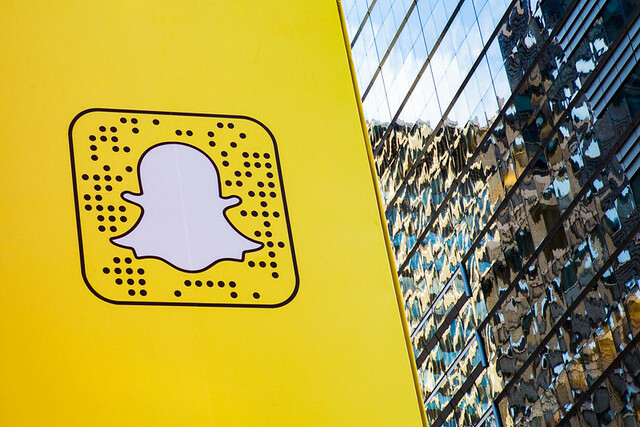 These programs can make your own Snapchat lenses but use them differently. If you use it to create designs for business purposes, you have a professional Lens Studio.
You may enjoy Create Your Own Lens if you want to create something creative that you can share with friends and family. Its programming is simple, and it offers several features.
With Snapchat lenses, you can now create a world that you can use every time you take a photo or a video. The application already has filters, but some may not find them adequate.
How to make Snapchat filters for free if you want to customize or play around until you find the best filter? It's all about Snapchat lenses.
Create Your Own Lens for Snapchat
You can create fun Snapchat lenses in two ways. On your iOS device, go to the "filters and lenses" section, or go to snapchat.com/create. Snapchat is only available on Android devices. Android users can expect the feature very soon.
You can see the different templates for Snapchat lenses in the application or website. You can now insert other items into templates, such as graphics text and photographs. With the help of Snapcode, you would be able to create the perfect lens. You already have the lens linked to your account if you're using your iOS device.
The Snapchat lens can also be set by location. Host a party, for example. All Snapchat users within certain square footage of your home can use the Snapchat lens. Sharing social media pictures of your party through your lens is a great idea.
Lens Studio is for business
.
All the professional persons who want to create a unique environment use lens studio as a tool. Take a look at the above example. Snapchat pictures and videos for that event may need a custom graphic. Lens Studio makes it easy.
Create Your Own Lens is ideal for special events, birthdays, and graduations when you want a special graphic to appear on all your pictures. Download it from the App Store as it is very intuitive to use.
Download Lens Studio
To begin, download Lens Studio to your computer. Any semi-modern computer can run it, regardless of its operating system. Snapchat describes Lens Studio as similar to the tool their AR teams use to create lenses. With a simple interface, you will get the same performance.
Choose a template
First-time users may feel overwhelmed. The templates page helps a lot as you can choose from it to the type of lens you want to create. Use a template, or customize it with your ideas. Lens Studio Overview will help you learn the program's various features and quirks.
Use Studio Panels
If you are now ready to use the Snapchat lens of your own, then it's time to open up a studio panel. You can add your 2D/ 3D objects here and visualize how they would look like Snapchat filters. You can resize, move, add, remove, and drag objects on the screen. The resources panel will allow you to get access to the other tools. You can customize your Snapchat lens exactly how you want it with these tools.
Preview your Snapchat Lens
You can have the preview facility to check the customized filter on the application. You can shift the filter to your phone when you think it's all good with the filter through Snapcode. It's that easy!
Conclusion
In the given post, you may have learned how to make Snapchat filters and are now able to draw one for yourself to make the photos exciting.