A business email contains your business's custom domain name. It doesn't have a free personal email client. No matter what the size of the business is. You must have a professional email. It offers you many benefits, such as credibility and security. This article will highlight how you can create account in email.
Are you interested in creating an email account in outlook? You should read our guide till the end when you create a professional email. It helps you to grab more clients. 
Through new and professional email, your business will look professional. Let's explore some important questions about email addresses and domains. Many business users want to make their business accounts for their business communication. 
However, they don't want to invest in costly subscriptions and business tags. Thus we are here to guide you on how you can make a business account by following several essential steps. 
Are Making Business Emails Usually Free?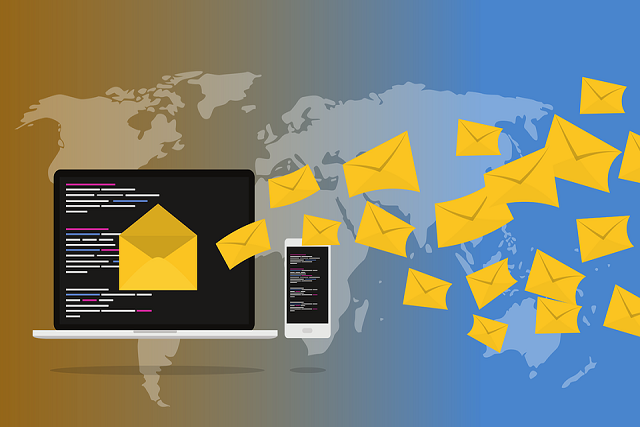 Though it is difficult to create an account for an email with a site domain, you can create your email address free of cost. You can't get the email address hello@mywebsite.com. in the end. You can get @gmail.com from your Gmail account. But honestly, it looks unprofessional. It is easy to make a business account for every communication purpose. 
Suppose you have paid for Google Workspace to create account in email. Then it is good to use Gmail aliases. This way, it looks like your email is coming from your email address domain. Another best platform is Microsoft 365, which offers you such features. You can even explore several features and advantages of using 365 Microsoft for making your business emails. 
Why Do I Need a Business Email?
There are many reasons that highlight the need for business email. This way, you can not only separate business email from personal email. But it also looks professional and memorable and increases your security. You can even set up Google alerts as well. 
Explore the further guide to know why you should need to make a business email account for your communication and business expanding purposes. The following are the reasons through which you will know why you need to create an account in an email:
• Establishes credibility: 
Suppose you send mail to clients from a professional email address. It gives you many benefits.
• Brand consistency: 
What if you share your website address with your customers? What if you send information about your product to customers using personal email? Obviously, it will confuse the prospect, and no one wants to buy it. While if you send email through business email. Then it can increase brand consistency and conversion.
• More memorable: 
Your business email is not like your personal email. It is something different for your business and website. So it becomes easy for you to remember.
• Increases control: 
When you create account on email, it helps you to manage different email accounts. You have the option to set up new accounts and delete the old accounts.
• Enhanced security: 
Always choose the right email service provider. This way, you can get many features that help you to protect your accounts. Using business email, you can not only increase external communication security. But it also provides you with internal security communication. For professional communication, businesses need to have professional emails. 
What Is Email Hosting
It is a service that hosts email accounts and files on these accounts on the remote server. Email hosting not only helps to store mail and files. It also offers many other benefits, which we are going to discuss below:
Routing received emails to your network

Email authentication and security

Email management and filtering
Every hosting provider offers different services. It also provides different ways to manage emails and create accounts in email. So, it is up to you which one you want to choose for your business. Explore further to learn how you can create a business account easily!
How To Create a Business Email in 7 Easy Steps
How to create an account in email? You have many ways to make a business email address. These may range from using an email service provider to using a hosting email service. Among all other email service providers, Google Workspace is on top. Using this provider, you can easily set up your account. It also provides many features, affordable rates, and more.
Besides, this provider also helps you to buy a domain name. You have the option to create a free Google Workspace account. But remember, this provider offers you 14 days free trial. For this, you also need to give credit card details.
The following are the steps to create account in email using Google Workspace:
Visit the site of this provider and get started.

Now, you need to put your contact information.

Denote if you have a domain name.

In case you have a domain name, you need to connect it. In case you don't have a domain name. Then you need to purchase it.

Now you need to put your business information.

Enter username and password.

Choose a plan and proceed further to checkout.
Now, you have created your email account using this provider. It is time to create a custom signature and any integration that may be helpful to your business. Suppose you don't consider this provider as the best match for your business. Then you can try another provider to create account in email.
Conclusion:
Now you have a new email address and want to share it. Though sharing online, the email address is not a good idea. 
Suppose you want to share your email address with others. It is important for you to wind up getting spam mail. This case is similar to sharing phone numbers online. It is good if you publish a contact form on your website. This way, you have the option to send email notifications easily. As a result, you will get messages, and no one will send you spam emails.