Thanks to technology, subscription services are almost too easy to sign up for. You can often get your video streaming fix in just a few clicks or taps with features such as auto-renewal and stored credit card information. There is no way to cancel a forgotten or unused apple subscription – or withdraw a free trial before the changes go into effect – so things can get a little complicated. It might be possible to reduce some of the friction if the service is linked to your Apple account. Here's how to cancel an Apple subscription or iPhone subscription.
Apple Subscriptions: What Are They?
Since the subscription model offers several benefits to customers and app developers, it has gained much traction in recent years.
It provides developers with a reliable and consistent revenue stream because they can regularly charge customers a recurring fee. Developers, in turn, become confident in scaling their business, introducing new features, and shifting focus from acquiring customers to retaining them.
The subscription model allows customers to access a wealth of content for a modest recurring fee that can be cancelled. Upgrades and new versions are included in the subscription business model, so customers do not worry about these issues.
It shouldn't surprise that Apple's App Store is filled with apps that offer in-app subscriptions, given the benefits the subscription business model offers developers and customers.
Several apps and services require subscriptions to function, while others offer subscriptions for unlocking premium features.
When you have an Apple news subscription, you always know how to cancel an apple news subscription with just a few taps, and you will learn how to manage Apple subscriptions on your iPhone, iPad, Mac, and Apple TV in the following section.
How to cancel an apple subscription
Is it possible to cancel subscriptions directly from an iOS device? If you have an Apple ID account and have purchased Apple music through the App Store, you can cancel the subscription. Apple Music, for example, is not the only service Apple offers. You can also add to your subscription list online newspaper subscriptions, other streaming services, and more, such as Hulu, The Wall Street Journal, and Spotify.
How to cancel subscriptions on your iPhone or iPad
You can unsubscribe from your mobile device by following these steps:
Launch the App Store.

You can access your profile by clicking the profile icon in the upper right corner.

Select "Manage Subscriptions." You'll be taken to a list of your subscriptions.

To cancel a subscription, tap it. Select "Cancel Subscription" or "Cancel Free Trial" – depending on your membership, and the wording may differ – and click "Confirm."
How to cancel subscriptions on your Mac
How to cancel an Apple Music subscription if you're using a computer or tablet, you'll have to follow a few different steps. Follow these steps:
Launch the App Store app, and it can be found in the "Applications" section of your Finder.

Click the "Store" in the menu bar on your screen. Sign in if necessary. Click the "View My Account" dropdown menu.

You can manage your account by scrolling down until you reach the "Manage" section. To manage your subscriptions, click "Manage."

Under the subscription you no longer wish to keep, click "Cancel Subscription" or "Cancel Free Trial." Next, click "Cancel."
What you need to do to cancel other subscriptions
Do you have any subscriptions that aren't connected with your Apple account? Maybe. Certain companies make cancelling subscriptions more difficult.
Perhaps you have to exchange emails or call the customer service number to talk to a representative – it may not be as simple as pressing a button. Some services can do that for you if you don't have the patience or time. You can track and cancel your subscriptions for free by connecting your bank account.
How to Manage Apple Subscriptions
If you don't have an iPhone, you can cancel your Apple subscription using another Apple device. You can also manage Apple subscriptions on your iPad and iPhone by following these steps:
Launch the App Store app first.

Now tap on your profile icon in the upper-right corner.

Select Manage Subscriptions from the menu.

Your active and expired subscriptions should now appear in a list.
Alternatively:
Launch the Settings app.

Select your Apple ID.

Select the iTunes & App Store option.

Click on the Apple ID at the very top.

Choose View Apple ID.
Your Apple ID settings should now show you how to delete your apple subscription history. Choose Subscriptions from the Manage Subscriptions menu.
How to manage Apple subscriptions on Mac?
Apple's iTunes should launch.

To access the Store, click here.

The accounts link can be found in the right-hand column, then sign in if prompted.

Click Manage next to Subscriptions under the Settings heading.

Mac OS X Catalina, Apple's latest version of the Mac operating system, is breaking iTunes into three separate apps for music, podcasts, and TV.
 Manage Apple subscriptions on Apple TV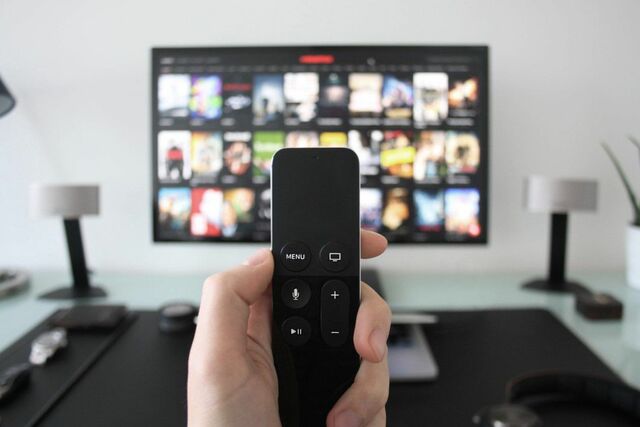 On your Apple TV, open the Settings app.

Choose Accounts from the menu.

Manage subscriptions can be found under Accounts.

Cancellation of Trial Subscriptions
How to cancel a subscription on App Store can be done using any of the three methods described above. It would be great if you remembered that trial subscriptions terminate immediately after cancellation, not at the end of the current billing cycle.
Apple, for example, offers a free 30-day trial of its Apple News+ subscription service. As soon as you cancel the trial before getting billed, the free trial will cease to function, so you should wait until it is about to end so you don't miss out on anything.
Conclusion
It is always possible to learn how to cancel an Apple subscription from the device you signed up for with just a few clicks or taps. You don't have to go through any circles with Apple's subscription feature, and you can even request a refund if it doesn't meet your expectations.