You don't need to learn how to change Google background in practice. They do not modify how you use the browser or interact with Google Docs, Gmail, or other services Google offers.
However, by that logic, the Louvre, jazz music, "The Godfather Part I" and "Part II," or any other activity that enhances life but does not serve a strictly utilitarian purpose, are pointless. It won't work to speed up your browser or answer your emails though it would positively affect your display screen.
How to Change Your Google Chrome Theme?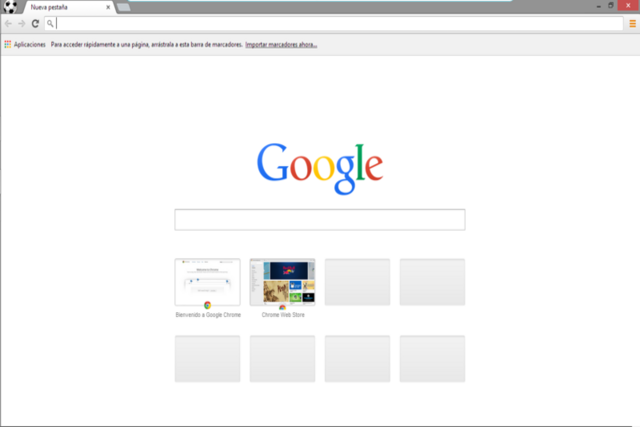 You first need to go to the Chrome Web Store and check out what steps are involved in downloading and adding a Chrome theme. The only way how to change themes on Google without using the link is to go into your browser's settings, click Appearance, and then click Themes.
Google Chrome Web Store Themes
There are three ways to sort the themes in the left side menu: All, Google, and Artist. Here is the list with the Google Chrome theme set to All:
Chrome: These themes were Google-designed explicitly for use with the Chrome browser.

Dark & Black Themes: Let the darkness flow through you through your Chrome theme or 

change Google background from black to white

.

A minimalist theme is best for users who want something different rather than something considered "too fancy.".

Discover the galaxy in your browser with Space Exploration.

Thematically, Enchanting Places showcase stunning images of landscapes.

Superheroes Sketches for all fans. Your favourite gaming heroes like Deadpool, Link from Legend of Zelda, and the Justice League are available.

Splash of Color: Change the look of your Chrome browser by adding one of the many available color themes

You can find spooky and breathtaking forest themes in Into The Forest.

Chrome themes are here for car lovers.

Enjoy the sun-kissed beaches, mountains, and cities from sunrise to sunset.

Chrome in Full Bloom: Fancy some florals? You can browse the web with one of these Chrome themes while seeing flowers. The list goes on and on.
You can find out how to change google themes by scrolling through the thousands of themes available to find the one that is your favourite. You can try out as many themes in the store as you like for free, and you can view all Chrome themes within that section by clicking the button located at the top right of each theme section.
-Go to the Settings section of Chrome.
-From the left, click Appearance.
– Click Theme by choosing it from the Chrome Web Store.
-Click Add to Chrome.
How to customize a theme in Google Chrome?
1. Log into your Google account in Google Chrome and open the browser.
2. Navigate to the ThemeBeta site.
3. The side menu contains a numbered list of the steps required to create a new theme. Choosing a name for your Theme is the first step.
4. Browse a picture from your computer by clicking "Upload an Image." A preview of the picture will appear on the right side.
5. Configure the picture using the controls in the preview window. Change the zoom level, make the picture repeat, and more.
6. Click "Generate colors" in the numbered list, and then it will edit the Theme's toolbars and menus to match the uploaded images.
7. Click Images/Colors at the top list to edit or how to change the Google background color. You can edit everything on your Theme with these icons, even down to your tabs' text color. You will be able to change the color of whatever you are changing as you are doing it, just by selecting it and changing the color.
8. Afterwards, click "Pack and Install", and you will be able to download the file containing your edited Theme by doing this. 
9. If Google Chrome detects that the theme file is suspicious, the browser may ask you if you want to keep it. Click "Keep" to save it.
10. The Theme will be downloaded to your computer's download folder. When you right-click the file in Chrome's download bar, click "Show in Finder" or "Show in Folder."
11. Click the address bar in Chrome and type "chrome://extensions/."
12. Click "Developer mode" so the white circle shows up in the top-right corner of the page.
13. You can drag the theme file from your computer to this page and drop it there.
14. As soon as you click "Add Theme," you'll get a box asking if you want to add "ThemeBeta.com.". Press "Add Theme.".
15. As soon as you have set the colors of your menu bars, they will automatically change to the colors you set. Your custom theme has now been successfully installed.
How to Change Your Google Chrome Background?
You can change Google background image only for the New Tab page, which loads whenever you open a new tab. The background of Google.com is still a standard white.
– In the bottom right-hand corner, you can customize Chrome's Theme by clicking Customize Theme.
-The Background tab helps you to choose or upload a background.
-By clicking Done, you will apply the changes.
What Do You Need to Know About Changing the Chrome Color?
-You can customize Chrome's Theme by clicking Customize Theme.
-Pick a color for your Theme or customize your own under Color and Theme.
-The changes will be applied when you click Done.
Google Chrome's Default Theme – How to Reset?
You can navigate to the Settings page in the Chrome browser, and on the left-hand side, click Appearance. There, you can reset the applied Theme to the default one so once you have done, reset your computer to its default settings by clicking Reset.
Conclusion
How to change google backgrounds has been explained though it may not affect the browser's functionality but can make you feel a sense of personalization. Many people want to customize their google browser background images or themes, so they can now get help to change the settings through the above possibilities.