Sometimes, the hustle of life or any unsorted issues keeps our minds busy, and we may forget passwords or important accounts. Anyone can face this situation, but there are many ways to keep your password safe and secure on Mac. By doing so, anyone can't access it and use it incorrectly, but how to find saved passwords on Mac. In addition, you can use this method if you forget your password.
Various platforms can be accessed, and passwords changed through your Mac. In this way, you can keep your accounts private and accessible only. Mac is an excellent way to protect your intellectual property by keeping your passwords safe on it.
How to find saved passwords on Mac Old method?
If you give your Mac permission to save passwords for future use, it will automatically save them. Whenever you connect multiple Apple devices to the same iCloud account, your passwords are saved on the devices. So, where to find saved passwords on Mac?
Using your Mac, you can access your passwords by following these steps:
Access your saved passwords on a Mac by opening the Keychain Access application under Applications > Utilities.
On every Mac, the Keychain Access app is preinstalled and stores your passwords and other information (such as credit card numbers). Below are the steps for retrieving your saved passwords:
Locate the Applications folder on your computer. Open a 'Finder' window, select Applications from the left sidebar, then right-click on the desktop, and simultaneously pressing Command + Shift + A will also work.

Navigate to the Utility folder.

Go to Keychain Access and open it.

Select Passwords from the menu. Newer Macs will either display this at the top of the window. It may appear in the left sidebar under Category on an older Mac.

Double-click the password in the search box to open it.

From the drop-down menu, select Show Password.

Enter the Mac password next; then your computer uses this password to log in.

Your password can be found next to Show Password.
How to find saved passwords on a MacBook air with System Preferences?
You'll find a dedicated password location in System Preferences if you're running macOS Monterey or later.
Go to System Preferences from the Apple icon in the menu bar.

Select Passwords.

Use your Apple Watch to unlock the password section, or enter your Mac's password.

When you're done, you'll be able to search for a particular password from your list.
How do you find saved passwords on Mac with Safari?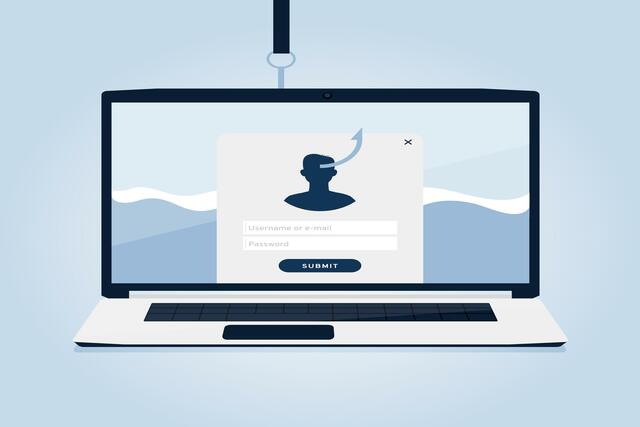 If you are using old Macs, you can use Safari to check out your passwords but if you are using the latest version, then use system preferences.
Open Safari first.

From the menu bar, click Safari > Preferences.

Select the Passwords tab in step three

To unlock the section, use your Apple Watch.

You can browse the passwords section of 

How I find my stored passwords on Mac 

when it is unlocked?
How to see saved passwords on Mac?
Regardless of the method you use to find saved passwords on mac chrome, you must take the same steps to view them. When you select an area on the left, you'll see your username/password on the right. All passwords are masked to ensure your safety.
You can see a masked password on the right by placing your cursor over it. Clicking on it will remove the mask and reveal the password.
Passwords can be copied, edited, or deleted
.
iCloud Keychain not only lets you sync your passwords, but it also lets you see where are my saved passwords on Mac and manage them.
You can copy the password by clicking it and choosing Copy Password and can paste it wherever you like when the password is placed on your clipboard.

Click Edit and change the password. You can also update your password if you've changed it outside of Safari on your Apple device. Click the Change Password on the Website link in this Edit tool to change your password.

Click Edit to remove a password. Click the Delete Password button on the bottom left and confirm in the pop-up window to delete your password.
How to Save Passwords on Mac?
On a Mac, you can save passwords easily. Changing the settings so that passwords are saved allows everything to work automatically. The following points are provided to let you learn how to save your Mac username or password:
Launch browser of Safari

Click on the menu bar

Choose preferences

Select autofill tab

Check the Usernames and passwords are correct.

You can edit your username and password by clicking the Edit button.

Fill out the info like username and password for your Mac.

Click Add to add a new item.

Enter the URL link, username, and password for the website.

Add a password by clicking on the button.
Using a Mac to export passwords to a Windows computer
You can access your passwords in Google Chrome using iCloud Passwords if you have iCloud for Windows 12 or later. With the newer version, 12.5, Microsoft Edge offers a browser extension for exporting passwords. The iCloud Passwords app allows you to access and modify your passwords.
Your Windows computer should now be open.

Sign in to iCloud for Windows.

Click Passwords. Then click Apply.

With iCloud for Windows, you can now access all of your Mac's passwords.
Conclusion
Using Keychain Access, here is a quick guide on how to find saved passwords on Mac. Keychain Access is the built-in application installed in the Utility folder on macOS. Because cybercrime is rising today, ensure your accounts are secure and well-protected with a strong password. Keeping your passwords and account information safe across devices is easy with a password manager like Keychain Access. There are many other ways to keep your password safe in your laptop's hidden folder or any other place so you can retrieve it when forgotten.