Remote work and in-home small business ideas have grown popular throughout the past decade. Millions of self-employed individuals regularly work from home due to home business ideas.
You may want the flexibility working from home can provide for various reasons. Choosing one of the many work-from-home jobs that suit your skills and interests is essential if you want to change your lifestyle. This list of ten home business ideas will help you in your exploration.
A home-based business you start and run from your own home, whether it is your full-time job or a side push. A home business can technically operate anywhere, primarily if it sells online and doesn't keep a large inventory.
Top 9 in-home small business ideas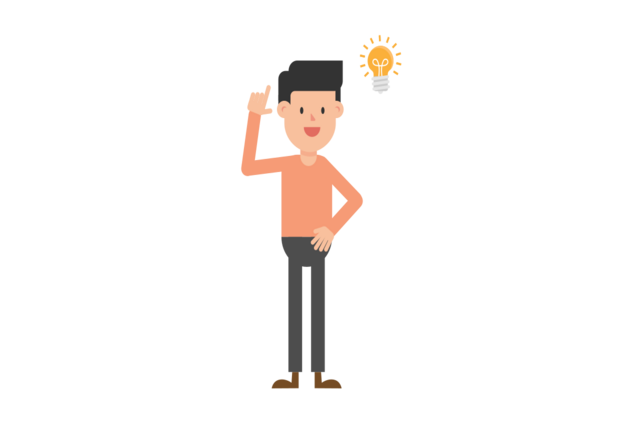 1: Run a dropshipping business from home
Consider starting a dropshipping business from home if you like the idea of running an online store but aren't sure what to sell. The startup costs are low for this kind of business.
In dropshipping, one of the small business ideas, sellers do not have to buy or store the products they sell. Suppliers dropship on behalf of sellers, managing inventory, and shipping directly to customers. Dropshipping apps like DSers make it easy for people to start dropshipping businesses from home.
2: Virtual assistant
If you are the most organized among your friends, having a virtual assistant business might be the best small business idea for teens. It's your job to take over for busy executives when they can't handle the calls, emails, appointments, and more minor responsibilities on their plate. 
In a virtual assistant position, you would manage their online calendars, schedule meetings, purchase tickets, set up reminders, organize events, organize documents, and more with tools such as email, phone, and computers.
Maybe it sounds unglamorous if you're not into this type of work. Virtual assistants might be fun if they color-code their planners and send out Google calendar invitations for coffee dates.
3: Sell bulk goods online
.
Bulk imports are sold individually for a profit by companies. When you recently traveled abroad, you discovered unique products not found in your country. Perhaps you have a niche market that you know you can serve well. You may have some good home-based business ideas if these items are relatively easy to store and ship.
Initial sales can be made from your house, allowing you to add storage and employees as you validate your business and sales begin to ramp up. Hence the origin of Artemis Design Co.
4: Tutor 
You can start your work as an online tutor among the at-home business ideas if you have experience as a teacher. In the former case, developing a client base takes some networking; in the latter, it doesn't. Making money from both of them at the same time allows you to build a solid foundation.
5: Sell handmade goods
Do you enjoy creating or innovating things at home? Why not sell handcrafted products online if you love crafts and art? For example, marketing for small business ideas:
Create jewelry

Make candles

Make homemade food

Create pieces of art

Design and sew clothing

Craft wooden furniture

Knit clothes and blankets
A small business idea can turn a passion into a home-based business if you sell handmade products. Selling handmade products online can be done in two ways:
Use a marketplace like Etsy to sell
-Use a platform like Shopify to create your online store
Nevertheless, you can also sell via both channels through Shopify's integration with Etsy.
6: Blogger and affiliate marketer
You can monetize your blog by purchasing a domain, updating the appearance, and running marketing campaigns, although managing a blog won't make you any money. While advertising space is a valuable but usually minor revenue source, sponsorships and affiliate marketing provide more money.
A small business idea you can start today is affiliate marketing, a product placement that lets you get paid to promote goods and services from companies. It doesn't have to come across as sales-y or insincere if you genuinely recommend these products to your readers. Your readers understand that you have to earn a living somehow, and they'll appreciate your advice if it's accurate.
7: Write and Publish an E-Book
Anyone can make a fortune off their writing now that their work can be published online. Many authors are taking advantage of e-publishing, but the 50 Shades of Grey trilogy is the most recent example. An excellent way to make money fast from home is to write an e-book (especially if you have a blog).
8: A business of gardening
The fastest-growing industry in herb farming. Herbs for medicinal use, herbal teas, culinary use, candles, and aromatherapy are a few. Knowing how to grow herbs is essential for small business ideas at home.
Some square feet are needed to grow flowers for potpourri, soap, candles, and scented concoctions. You can prepare most of your products in a standard-sized kitchen with just a shelf, stove, and counter.
You can earn money from your green thumb by teaching gardening. Organize gardening seminars at community colleges, recreation centers, and local nurseries. Each month, teach a different aspect of gardening, such as planning flower beds, preparing the soil, creating an English garden, and planting bulbs.
It can be a lucrative business when you are willing to put the effort and time into growing orchids. Orchids grow as houseplants or greenhouses, although they usually grow in tropical areas.
By gardening, you can branch out into floral arrangements and sell your products to local inns, hotels, churches, wedding planners, and roadside flower stands.
9: Transcriptionist
Listening to someone speak, can you type fast? A transcription service might help. Although this is not the demand for profitable small business ideas, it is undoubtedly low-cost, flexible, and can quickly start. Transcribing audio for various clients is a job that some companies outsource to freelance transcriptionists.
Conclusion
Consider one of the business ideas on this list if daily commutes, coworkers, and cubicles are not your cup of tea. You get to call the shots, set the standards, and follow your professional passions at your own pace when you look for in-home small business ideas. Take control of your career. Stop waiting for employers to create the job you want. With a home-based business, you can live the life you want.