Do you work in the field of tech, legal, or medicine? It's likely that you will need to translate your guidelines or instructions into multiple languages. However, when there is such a great amount of text to translate, we commonly face the challenge of bearing the cost of it. Is it feasible for you to rely on freelancers? So you are thinking of locating a 'translation company near me.'
Let's talk about multiple options that can assist any small business in a reliable choice. Moreover, we will discuss the conditions where hiring a translation company over freelancers is a reliable option. 
The Need for Accuracy and Cultural Awareness
Do you have an emerging business? This means you are reaching new borders with your services. Your challenge is to convey the idea clearly and concisely. For this, you need a team of experts that can put emotions and words in the best sense. 
Hence you hire one of the best translation companies to support your business in this journey. It is a heavy responsibility to handle. You aim to direct your targeted audience toward the idea of connecting with your audience. A good translation company will provide the facility to resonate with culture and traditions in the context. 
Should You Hire a Freelance Translator or a Translation Company?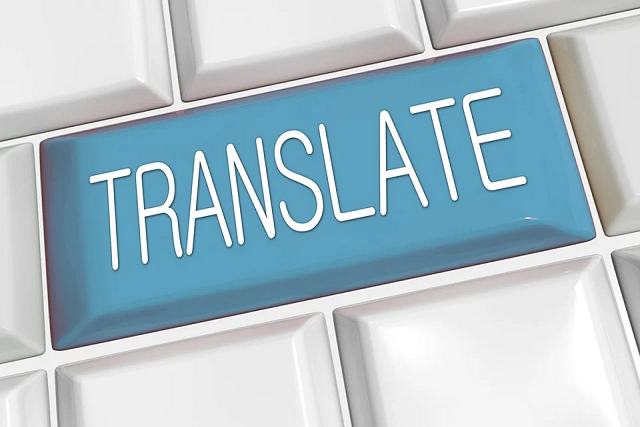 Who should you employ? You may select from various independent translators and translation agencies, but how do you choose one of the top translation company services to use? Should you work with a translation agency or a freelancer? Finding the greatest price for translation and localization services may be a priority, given your limited spending power. Despite this, you must keep in mind that all of your marketing materials must be accurate and culturally sensitive.
Who is ideal for your project? Examining some of the distinctions between freelance translators and translation agencies would be helpful. 
Contrast Between Freelancer Translators and Translation Companies 
Let's discuss multiple variations that you need to learn before hiring any translation company. It focuses on the aims, goals, and multiple responsibilities of the business.  
Freelance Translators
The majority of the time, independent translators are responsible for running their entire business by themselves. Consequently, they split their attention between the tasks of translation, sales, bookkeeping, customer follow-up, and skill growth.
Because they run a single firm, they might not have a backup plan in an emergency, which could compromise the caliber of their work and their ability to meet deadlines. Although they may provide top-notch services, independent translators may only review the correctness and caliber of their work using their knowledge and skills.
The amount of work a freelance translator can manage, scheduling considerations, and communication are other issues to consider. When a freelancer works alone, they are unable to take on many jobs of any size. Due to the requirement to personally handle every part of their business, including crucial customer interactions, they are time-constrained.
Translation Company
When you rely on translation companies, you need to focus on specifying the area of interest. Moreover, certain guidelines are important to set and strategic plans to improve productivity. Furthermore, you must articulate your demands from the world process and project designs. When you hire the best translation company, you can focus on the specific department while being efficient.  
An additional benefit for you is engaging with the latest technologies. It is possible because translation companies believe in high-tech innovation. Hence, you can trust the materials provided by the online translation company. Moreover, you can trust your judgment to be an expert in multiple languages since you are hiring people who speak the native languages. The best part is your ability to work on multiple projects simultaneously. Your exposure to different industries will be prominent when hiring an expert team of translators. 
Additional Authentic Reason to Hire Translation Company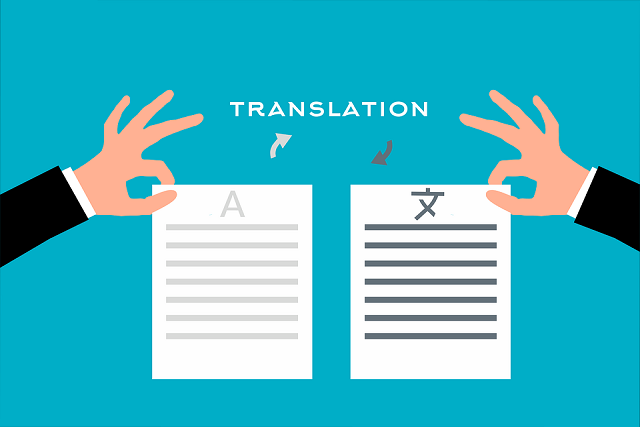 You can search the map with 'translation company near me' to get a list of service providers in your area. There are further justifications for working with a translation firm as opposed to a freelancer. A translation agency is more likely to adhere to industry standards for the caliber of its work. A translation agency with a staff of translators will also have a stronger system of checks and balances to ensure the uniformity and correctness of all their work.
In addition to providing consistency and quality, an online translation company is more likely to guarantee projects are completed on schedule and under budget. Professional businesses may also be insured, shielding you and your goods from legal issues.
How About Project Costs?
Hiring a freelancer for this job may save money, but you will lack the required expertise. Hence, a team from a top translation company will enable you to work on multiple projects. This means that you get value for money. All your investments turn in a positive direction. With the ability to cater large audiences, you can also focus on the cost factor. 
Industry Specializations
You can say that freelance translators are experts in their work. However, their scope is limited. By this, we can say that you can only ask a freelancer to target a specific audience. On the other hand, when it comes to the hiring of a translation company, you avail a dedicated team that provides you with a range of expert solutions. 
Recommendations
Working with a freelance translator could be advantageous if you have a straightforward task with precise specifications. However, dealing with a large translation firm is advantageous for your company and brand protection. Along with managing your project, a team of professionals will be on hand to take the essential steps at each level of the translation process.
Conclusion:
Now that you know the basic services of top translation companies, you can choose whether to hire one or not. If you aim to reach new heights and engage with your global audience better, your goal is to communicate satisfactorily.
With a team of experts, you can tap into the language barriers and communicate with idioms and phrases in your target audience's language. This means that your small business audience will be able to build and connect through sentiments.