IT teams possess sufficient knowledge when it comes to the everyday use of computers. They are also aware of the cloud working and other networking related to the devices. Moreover, a team of IT-related work is built on a different set of skills. Each individual brings a different set of expertise to the table. You may enjoy many trusted services when you hire a pool of IT companies. This means that you, as a business, may enjoy multiple facilities. If you are an emerging business that wants to rely on an efficient IT service company, this article is for you! 
How Do The IT Service Company Work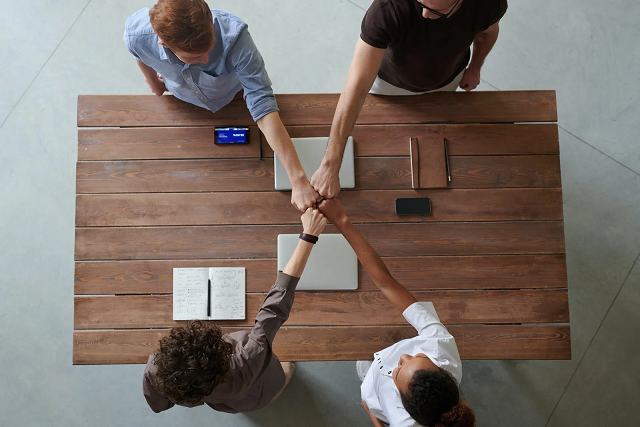 Before you hire an IT company, you need to understand that they mainly perform three tasks. You can either carry out an app or custom development, maintenance, or just rely on their support. Since most IT companies are famous for their consultancies, you can consider it a plus.
Any software development project takes place when the clients consult for additional features. Hence, you may find a range of basic application designs. The real challenge for any IT company is implementing an idea of what you choose differently. Commonly businesses prefer to improvise their strategies and implement them on the apps or software. It is a real challenge to put ideas in the form of applications. 
Although monitoring is the main component of maintenance, any problems will be quickly discovered, investigated, and resolved. To identify the issue, it might be necessary to examine the source code and the information in a file or database.
Support is given when a client contacts the provider of the IT service company through phone or email to report an issue. Anything from a virus to a malfunctioning piece of software might be the issue.
What Can IT Service Companies Offer?  
Is this your first time working on Android Emulators? Hiring a team of experts may provide you with loads of benefits. However, it would help if you knew what you were employing the team for. A clear plan will enable you to pay and manage your team better. 
Let's take a quick look at the list of services provided by top IT companies:
Network Services:
If you own a company, your ultimate task is to establish a connection within the place. It can get difficult to make it possible on your own. Most businesses believe that it is one of the main hurdles to overcome. Network maintenance is one of the most demanded services from any top IT company. What does a good network service mean? The goal is to achieve a design that provides authentic and efficient access to the company data. 
By this, we mean that some data is confidential in any company. Hence, you should be aware of what limit you want to give access to a certain employee. Your data security from spyware and spam is highly significant. You can secure yourself from such troubles by hiring a trusted IT service provider. 
Infrastructure Management:
You should always look for a top IT services company that believes in knowledge and skill set. A company with a strong work background will provide you with reliable solutions. You need a team that manages software patches and security and provides regular updates to workstations. 
How Does Hiring an IT Support Company Work?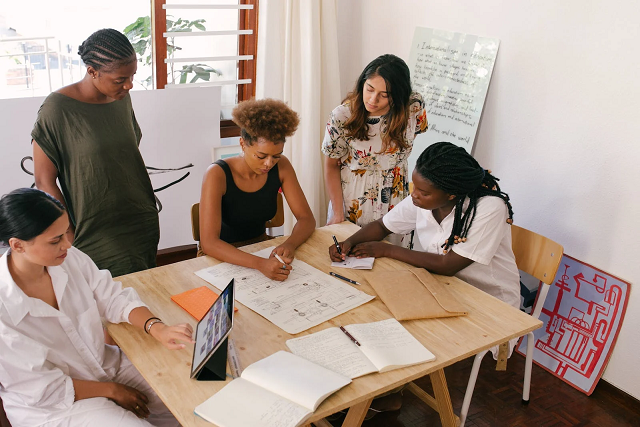 Now that you have figured out why you need to hire an IT company, let's talk about what you should expect from them. Hiring does not mean your worries are resolved. You need to choose a package that fits your business needs. 
For this, you need to trust your service provider. The real deal for hiring any IT service company is to gain expert advice and consultation from them. Make sure you can trust the team for their judgments. 
If you hire top IT companies, you should know that you will stay in touch with them for a certain period. It could be both short-term and long-term. Hence, any contract commitment may scare you for a bit. However, the best part about these contracts is that you can reach out to your services anytime for any consultation or support. 
What to Look for in Managed IT Providers
Managed IT service providers are available in various forms and sizes, with specializations throughout the IT spectrum. To install flat-screen TVs in your workplace or to create a network for all of your devices and upload your data to the cloud, you may employ an IT MSP. Regardless of your particular service requirements, there are a few things you should keep an eye out for in any outsourced IT engagement.
Pricing Catalogs and Transparency:
You may think that it is obvious for you to consider it. However, the main reason why people often end up ignoring it is that they don't notice it enough. Always take a closer look at how the pricing is designed. You need a proper strategy to understand the implementation fees for your services.
What about calls for services? 24/7 help desk assistance? You might wish to join up for subscription services rather than adding costs each time there is an issue, depending on the size and complexity of your software stack and device catalog. Consider managed IT service providers to be technological insurance.
Compatibility:
A design agency may not find helpful services for a healthcare organization since not all IT support companies are built on the same principles. Not to mention Linux, Solaris, and the other outliers, some information, technology, and services firms focus on Windows PCs, while others target Macs.
Customer Service Record:
Keep in mind that IT support businesses are designed to provide a service. It's crucial to examine how the business will work with your technology as well as how they will treat you as a customer. Request references and read reviews.
The most private information about your company, including records of your customers and employees as well as your income and revenue, will be accessible to IT MSPs. Inquire about their cybersecurity strategy, prior responses to security breaches, and suggestions for future training and upgrading measures.
Conclusion
:
No matter where your business stands at the point. If you want to grow, you need a strong base. A team of highly efficient teams will enable you to reach new heights. Moreover, with each passing day, your data as a business increases. As you become more visible to the world, you expose yourself to threats such as spyware or intrusion. Hence, hiring an IT service company will provide you with safe and reliable support. 
Make sure you cover every detail before hiring a service. You do not want to end up regretting your decisions. Its services will help you to make use of Android Emulators efficiently. Hence you need a provider that provides you with efficient consultation.