Now you don't need to do a lot of work and make the process stressful. Now it is so easy to transfer money by clicking a button. Whatsapp has introduced a WhatsApp payments feature without any fee. So you can receive or send money to your contacts in less time. The UPI platform is facilitating this feature. There are many competitors of this platform. These include PhonePe, Google Pay, and Paytm.
In 2018, WhatsApp gained approval from NCPI to check the beta version of the payment method. At first, NCPI asked WhatsApp to comply with RBI guidelines. These instructions ask the service providers to store consumer data. 
How to Send Money via WhatsApp Payments?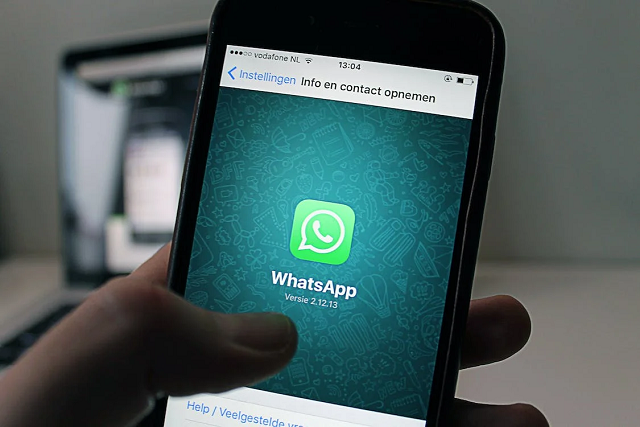 When you want to use the WhatsApp payments feature on your WhatsApp for the first time. Then you need to register your pay feature. For this, you have to link the bank account with WhatsApp. It is the same as in many other UPI-enabled platforms. The following are the steps to do so:
Open your WhatsApp on the device. Now, you have to click the three dots on the right corner of the screen. From there, you need to choose the payment option.

Now tap this option. Then you will see a list of banks from where you need to choose the bank. This way, you can link your account with WhatsApp. 

Once you have completed all the steps, click the done button. Now, it is possible for you to see the payment history, ID and linked account. 
You should remember that you can send or receive money from users on your contact list. You may also ask other users to link to this service to receive or send money if they are not on the contact list. Once you link the account with WhatsApp, you can easily make transactions. Make sure to know the WhatsApp payments privacy policy.
Are WhatsApp Payments Game Changers?
The WhatsApp payments feature is very helpful for both individuals and businesses. It is the best and most secure way for payment collection. It is easy for you to reach out to customers through a business account. This way, you can market your services and use payment options for transactions. Make sure to go to the WhatsApp payment settings.
Customers always look for features to make life easier. No matter whether they have a product, service or payment system, they need something easy. By using this feature, customers can enjoy a smooth and hassle-free experience. 
1. A Boon for Local and New Businesses
When the WhatsApp payments feature was not introduced. At that time, customers required payment information from firms through WhatsApp. Now, this amazing feature is the best option for businesses to make transactions securely. This feature is among the top hobbies which make money.
2. Immediate Sales
Now the sales team doesn't need to use email. It can use the WhatsApp payments feature to influence the instant messaging service. This way, they can contact customers.
Now, it is easy for the sales team to chat with customers. During this time, they can provide all the information about services. They can also answer all the queries and allow customers to buy products directly. 
3. Useful in Tracking Customer ROI
Though WhatsApp payments for business feature allows the sales team to contact customers via WhatsApp, so you can easily know which customers made a purchase and how much ROI you have earned. In simple words, the sales team can analyze the entire transaction history. Now, a business can overcome all the challenges of life. 
Why Use WhatsApp Payments Feature?
Users were anxiously waiting for the amazing WhatsApp payment feature. Now the wait is over. Now it is possible for users to enjoy this feature. The WhatsApp payments feature is available for many Android and iOS beta users. It is still rolling out for non-beta users. 
At first, the feature only allowed people to send money. Now it has been updated, and it has become easy to both send and receive money. Whatsapp has a partnership with top banks to make this feature helpful for consumers. The reliable thing about this feature is that users don't need to enter the IFSC code. 
Features and Benefits of WhatsApp Payment:
Now, it is possible for any user to transfer or receive money from anywhere and anytime. It is possible only because of WhatsApp pay. But you should know that you can only send money to your contacts.

This payment feature is user-friendly because of its simple and easy interface.

After the completion of the transfer, both the recipient and sender get the notification on the screen.

Users don't have to enter the IFSC code. They just need to have a virtual address.
This amazing feature is the competitor of many other apps. These include Google Tez and BHIM UPI. 
WhatsApp Pay: Modes of Transaction
First, WhatsApp users need to enable UPI ID. After that, they can easily revive or send money to their contacts. It means users need to enter their ID to send money. Suppose users need to send money to those, not on the contact list. Then they can use a QR code.
Now, users have the option to easily and fastly send money. They just need to share the file icon and select the payment option. They can find the payment option on the shortcut menu. It is also possible for users to check the transaction history in this section. Users don't need to provide bank account numbers and codes of recipients to transfer funds. 
Conclusion:
In 2018, WhatsApp launched a Pay program as a trial run. Whatsapp has a partnership with ICICI bank. So, the WhatsApp payments feature was introduced to many users all over the world. In 2020, NPCI approved the digital payment service of WhatsApp. At first, WhatsApp only offered payment services to almost 11 million users.
Suppose you want to use a payment offer. Then it is necessary for you to start paying for a contact. After receiving the request, the user can set up the UPI account on WhatsApp.