No matter whether you have a small business or a large one. You always need to find many new ways to convey your message in the best way. But what is an infographic? 
This way, you can attract a targeted audience to your business. The best way is to write a blog post and make it appealing on social platforms. This may be marketing content that helps your business to be successful. For this, infographics help you. Let's start our article with this question. 
What is An Infographic and its Value:
What is an infographic? It is a way to increase followers and grab more customers by conveying your message in an appealing way. Though it is becoming famous, the plus point is that it is cost-effective. This format is very easy to use and helps to convey information quickly. You can share information through social platforms and brand logos. 
Suppose you use the right marketing tools and techniques. Then infographics help you to create your marketing goals. It also allows you to use a new format within your budget. 
We are hopeful that in the end, you will know what is the purpose of a infographic. 
How Can You Create Infographic?
When you already have the mind to create an infographic. Then it is time to go through the following steps:
Step 1. Create a strong creative brief:
In the first step, you need to create a strong brief. In this, you should outline all the necessary information about the project. However, each project requires different information. But still, there is some common information that you should consider. 
Once you make an outline of your project. Then it is time to create a framework. This way, you will get an idea about the final product according to your goals. It also helps you and other partners to remain on the same page. 
Step 2. Brainstorm the right ideas:
Are you interested in creating an infographic but don't know what is an infographic and which topic is the best? Then you need to go through the following ideas at least once:
• SEO research: 
First of all, you have to do SEO research. This way, you will know what your targeted audience wants from you. So, you can make an infographic of that topics. 
• Relevant data: 
What is an infographic? It is a way to find relevant data, reports, and studies. Make sure to get this data from reliable sources. 
• Visualize existing content: 
It is also possible for you to check the existing content. Then it will give you an idea of how to turn it into an infographic. 
• News headlines/trends: 
It is also possible to go through the latest news and headlines. This way, you can create an infographic of the topic from different angles. 
Step 3. Make a Reliable Story of the infographic:
Do you have the topic and want to create an interesting infographics story? For this, you have to make a headline and subtitle to draw. Once you create a headline, you should write an introduction. This way, you allow the reader to know what is an infographic used for. 
After that, you need to make a body of the story. Make sure to create the story in parts. If you want to add key points, make sure to add them in a particular format. In the end, add a powerful conclusion to wrap up the story. 
Step 4. Evaluate your deliverables:
In the last, you have to evaluate your infographic to ensure it covers all the boxes. 
Make sure to align the elements according to the story and create a brief. Not only this but ensure that these are aligned with the design and color. 

Make sure that the infographic is aligned with your brand.

It is also important to make sure that infographics follow the design principles. This way, you can attract a targeted audience and allow them to read your story. 
Why Use Infographics?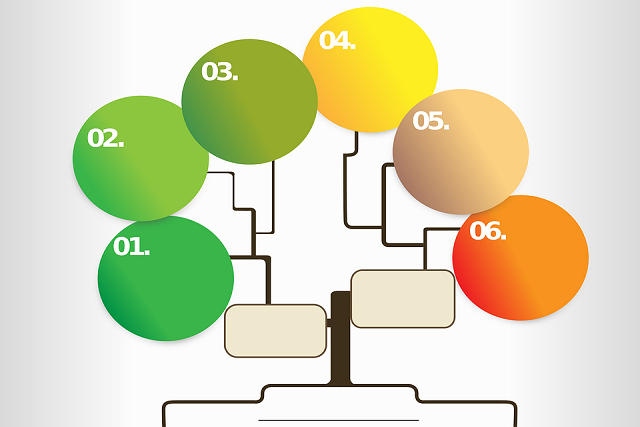 What is an infographic poster? We have discussed it, and now it is time to know the benefits of infographics. The following are the reasons why to use an infographic: 
Simplify the entire process in a attractive way
What is an infographic? It is a way to simplify the complex process in a visual way. It means you can make a visual infographic of buying a house. Almost 65% of people learn visual infographics. So it is more impactful for them. 
Share original data in a visually appealing way
Are you interested in publishing case studies? The best way is to share this data in an appealing visual way. 
Make a 'compare or contrast' argument more efficiently
When you make a comparing infographic. It helps users to differentiate between two brands and products. 
Conclusion:
People were worried about knowing what is infographic. It is a way to convey your message to the targeted audience in an appealing way. This way, you can achieve many business goals. It also allows you to do SEO and expand your business. 
Not only can this but using infographic increase brand awareness. No doubt, the infographic gives you many powerful benefits. So you can boost your business and enhance your online presence. 
Though, it is also possible to outsource infographics. What is an infographic? It is a cost-effective way. At the same time, there are also many other types of lead magnets, such as ebooks and whitepapers. These are expensive but ensure your organic results. 
Read Also: Ways to Consider to Start Advertising For Companies