According to surveys, it is proved that almost 56% of customers purchase from a business after reading blogs. While almost 10% of marketers have said, they can generate a big return on investment, so if you have just started your business and want to write a blog for it. Then you must focus on SEO for blog. 
 No matter whether you want to blog for fun or business purpose. You have to do SEO to boost more audience. 
Now the question is what SEO is and how you can optimize your SEO friendly blog title. Read our article till the end and know what you don't know about SEO. 
What is
SEO for Blog

?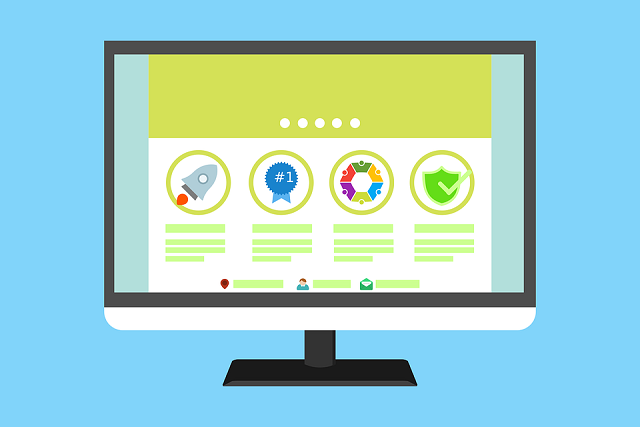 SEO for blog is the process that allows you to create and update a blog to improve ranking on search engines. SEO includes keyword research, link building, photo optimization, and content writing. 
Through blogging SEO, you can position your site at a point to answer each customer's question if you use SEO blogs topic and other SEO tactics. Then it can increase the chances that your website will rank on search engines. As a result, your site will look appealing to visitors. 
Obviously, SEO is the key to optimizing the website and ranking it on the Google search engine. So, customers can easily find the product of their wish. 
How to Develop an SEO Content Strategy
Till now, you are aware of how content optimization helps your business to be successful. You can even take advice from an IT Service Company. The following are some strategies using which you can optimize content:
Always Do Keyword Research:
Among all other optimization strategies, the main one is keyword research. The aim behind it is to get high-conversion keywords. So, you can use these keywords in your content and optimize it. 
It is important for you to locate those keywords on the given product or topic. This way, you can build the website's search authority. 
• TOFU Type:
At this stage, you need to have navigational, informational keywords. These can explain your issue and bring traffic to the website. 
• MOFU Type: 
At this stage, you need to have commercial keywords. These can target customers who want to get various business products to get the issue resolved. 
• BOFU Type: 
At this stage, you need to have transactional keywords. These can target customers who want to buy your business items. 
Make Clusters of any Topic:
At the time when you have found all the necessary and ranked keywords, it is time to organize all these keywords in clusters. They are available in topical form.
It is a cluster form of keywords that explain similar topics from various angles. All these keywords can connect to a usual pillar content. So it can cover the main title in entire content detail. 
Let's take an example. If the content title is related to "running shoes." Then the pillar content is "A guide to buy running shoes." For this content, keyword pages may include:
Running tips to choose

Running workout plans 

Running tactics to consider

Running sports issues 
When you create such a cluster, these can help you to create the authority and build worth of your site on search engines. 
Build Unique Benchmarks of Your Content:
Till now, you have an idea of how to create topical keywords. Now, it is time to develop content benchmarks. You can do this by analyzing the competitor's website. Benchmark is helpful to know the length, type, worth, quality, and nature of the content.
For the development of a benchmark, you need to search for the targeted keyword. Then you have to open up 10 top-ranking sites. 
The following is the information that you need to write about that sites:
Word count

The total quantity of videos and images 

Number of external and internal links 

Use of keywords in the headlines and content 

Variation of keywords in the middle of lines

Search concentration
Let's take an example. If you count the words of the competitor sites and there are almost 1,200. Then it is important for you to have a word count that must ranges from 1200 – 3000 words. Besides, you also need to increase photos, videos, links, and more. 
Optimize the Meta Description of Your Page for Better Conversions:
It is time to optimize the description of your page. This way, you can convince the audience to get on your website page. So, it is good to create a meaningful and small description. SEO checklist for a blog post can help in Meta description optimization. 
Optimize Your Page URL, Title, and Headings:
On page SEO includes the optimization of the page URL, title, and headings. The following are the ways to do that:
• Title: 
It is compulsory to use the main keyword in the content title. 
• Headlines: 
You should put the targeted keyword in H1 (one time), H2 (two times) also many H3 tags (one time).
• URL: 
It is important to create a short URL with the main keyword.
Optimize Multimedia and Image Content:
There are many factors that can engage readers on your site for a long time. These include images, videos, and other multimedia content. 
It will be helpful to you if you add many videos, images, and multimedia content. You should use keywords in the text alt to optimize images. 
Check the Body of Your Content:
First of all, you write an introduction to the content. So, it must be convincing that keep readers wanting to engage with your content. For content optimization, you should use a targeted keyword one time in the initial 150 words. This way, you can tell the audience what your topic is about. 
Besides, you should not only add the keyword in the title. You also need to use keywords in the content. For keyword variations, you can go to the Google search section. 
Like the introduction, you should use the main keyword in 120 words of the conclusion. Do not take tension that keyword density will be more. 
Though you are writing content for your targeted audience, make sure that the algorithm of Google can detect it. This way, you can do SEO for blog. 
Try to Add "FAQS" to Drive Much Traffic:
When you type anything on Google, you can also see a section on "Frequently Questions by People." It is a list of questions that most people ask related to your topic. This way, you can get an idea of what your viewers are searching for. 
Add Different External and Internal Links:
Another important strategy is to add internal and external links to do SEO checklist for blog post. These are helpful in ranking your site on search engines. For this, you can use 3-4 internal links to the relevant pages. You can also add external links to claim that your content is reliable. 
Focus on the Outlook of Your Content:
Among all other strategies, the formatting of content is more important. It ensures your audience consumes content. The following are the ways for content formatting:
Write short or simple paragraphs

Use headings to divide content into sections

Put bullet points where required

Bold, italicize, and underline the content where required
Why do you need a content optimization strategy?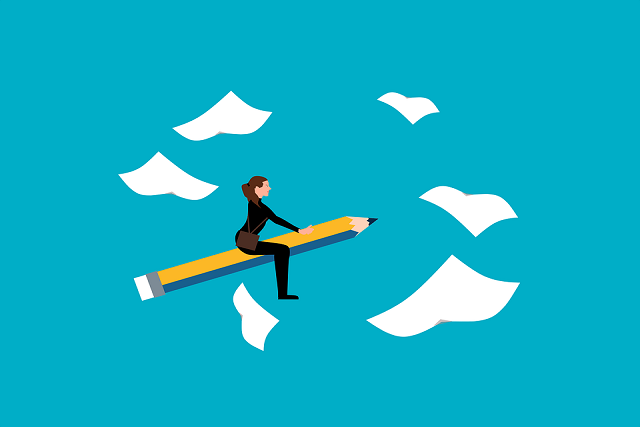 Though Google is the main reliable and high-traffic source on the internet, according to research, it is proved that almost 68% of online experiences initiate with search engine queries. 
The aim of optimizing content and SEO for blog is to cover topics and keywords that the audience target. This way, you can attract a more targeted audience and rank your site on Google search. If you get a high rank in Google searches, your site will get more traffic. 
Conclusion:
We have discussed in detail about SEO for blog. It is a process in which websites have to create content to attract search engine traffic. For this, website owners need to target specific search keywords. So, SEO is important for content optimization and increasing business success.