Podcasts are back in trend! People love to spend most of their time listening to podcasts about their interests. In this article, we will talk about some podcasts that women will love. However, these can be enjoyed irrespective of gender.  By 'best women podcast', we mean to elaborate that either the podcasts mainly have female hosts and talkers or the targeted audience is females or their problems. 
In either case, you will love to give these best female podcasts a try. Following is a diverse list of the best podcast for women's health and fitness. 
Best Women Podcast That You Must Consider: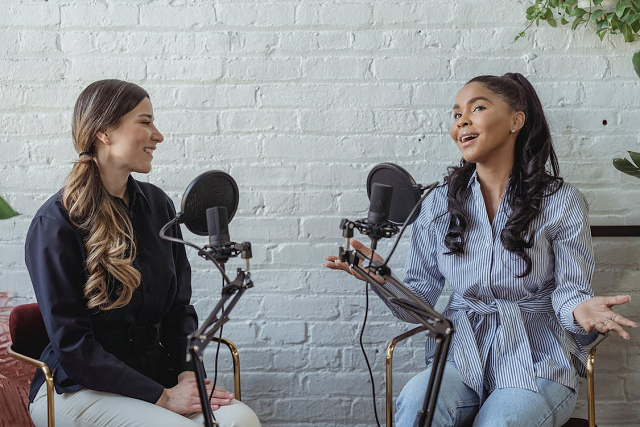 With the growing popularity of podcasts with each passing day, we see a significant acceptance towards the idea of personalized playlists. People love to add bonus content that they can listen to while offline. If you also want to create a playlist related to your mental health practices, we have got you covered! 
In recent years, podcasts have gained popularity as a tool for both musicians and regular people to interact verbally. You may discover almost any genre of the podcast you want, from sports to religion to celebrity news. Finding the ideal app will allow you to access the best women podcast that is most relevant to your interests.
To help you listen and unwind, we've done the research and compiled a list of the top podcasts with addicting stories available right now.
Serial:
Do thrilling stories spike your interest? A good mystery is always a mood booster. The first season of the serial covers the true story of Adnan Syed. This is more like a documentary of a person accused of murdering a Hae Min Lee named girl. 
The story revolves around the person's ex-girlfriend, who was killed in 1999. Adnan narrates his point of view in the podcast while being in prison. The story is covered from the perspective of Sarah, a journalist. It is one of the most popular women's podcasts.
As the story grows, Sarah re-examines the whole case with recollected evidence. It is a nail-biting podcast with multiple interviews that will have you hooked to the very end. 
Was he actually at fault? Or was he a victim of a shoddy investigation by the police and aggressive prosecution? You will find it difficult to stop listening to Serial, which will make you reevaluate everything you believed you understood about justice. You'll adore this best woman podcast if you like Trojan Horse Affair.
Stuff You Should Know:
Are you a geek or nerd? Information seeking might be your go-to choice while listening to podcasts. Stuff you Should know has two hosts, Chuck and Josh. Both hosts cover complex topics throughout the podcast. The journey takes place from multiple perspectives. You can find information of all sorts ranging from history, art, science and laughter. 
Additionally, you'll be pleased you listened to the episode on the paranormal if you ever find yourself in a bar debate over whether or not ghosts are real. So be sure to give Stuff You Should Know a listen if you are a podcast rookie intrigued about the world around you and want to have some fun while doing it.
Planet Money:
As the name suggests, Planet Money covers news regarding the global economy, entrepreneurial activities and business opportunities. It has the potential to cover the aspect of fascinating stories of the business journeys of multiple people. People openly discuss how money works and what investment decisions can result in a successful outcome. Peabody Award and the National Magazine Award are two prominent milestones of this podcast.
NPR created Planet Money, which is condensed for clarity. The hosts are the economists Alex Blumberg and Adam Davidson. The programme is one of the most widely-listened-to podcasts in the world, with more than 4 million downloads per month.
Davidson and Blumberg, like presenter Michael Barbaro, employ comedy and narrative prowess to help audiences comprehend and appreciate complicated economic subjects. Davidson and Blumberg always find a way to make economic news entertaining. This is what makes it the best women's podcast, whether they're talking about the history of gold or delving into the world of online payday loans.
Why Should You Add Podcast to Your Routine Life?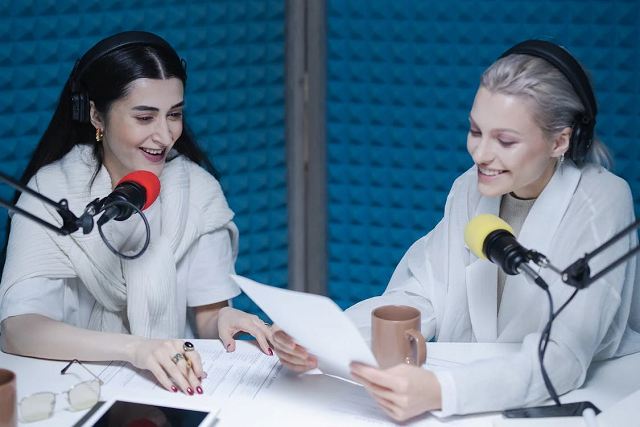 Feel interested in listening to the podcasts yet? Let's talk about the perks of listening to the best podcast for women's mental health. There are many positive impacts that podcasts can make on your life. Following are six vital reasons why you should listen to podcasts: 
Podcasts have a wide range that makes it possible to watch things that match their interests or goals. The high demand has made it possible for podcasts to fulfill accessibility concerns. It is readily available online and offline.

You don't only get informed about current affairs but also empower yourself. When you are able to predict and analyze situations, you make better decisions on your end. 

Most likely, you can't watch TV while bicycling. You also cannot look at groceries while playing a video game. However, a listening device and some earphones can travel with you.

It's simple as pie to slip on your headphones and listen to the most recent episodes of your preferred podcast, regardless of where you are—at home, on a stroll, in your vehicle, in the store, or any other number of locations.
In comparison to someone telling you a narrative, a discussion in the best women podcast frequently feels more natural. People may talk to each other and build on what others have said. 
Because a podcast has less structure than a book, there is more potential for fascinating detours and divergences that add to the unexpected nature of the listening experience. Pitch and voice inflexion are other factors that influence how people understand words.
Conclusion:
Nowadays, the best women podcasts have a high demand. They are growing at a larger pace. Moreover, people prefer to multitask. Podcasts have managed to target that aspect and provide the facility to engage and actively listen to people talk while doing other things in your regular life. 
There is something on this list for everyone, whether you enjoy comedy, true crime, or educational reporting. We can also promise that you'll discover at least a couple of episodes that will keep you delighted (or enlightened) throughout your daily commute. So let's get started without further ado!