Looking for a way to share a Snapchat photo with friends? Users of Snapchat can send content to multiple friends and family members effortlessly. Just set up a group chat. You've come to the right place for how to make a group chat on Snapchat.
Snapchat Groups: How They Work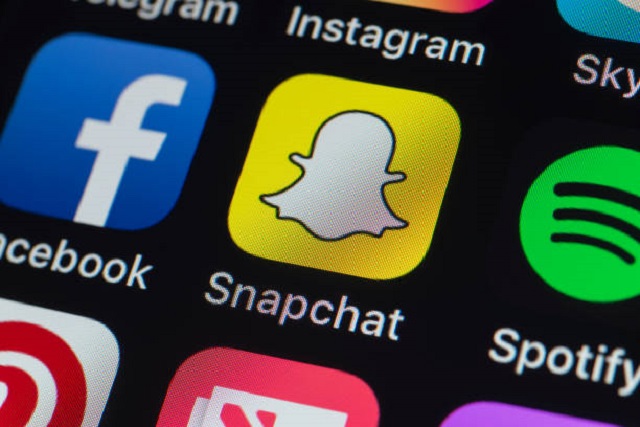 Let me explain how group chats work now that you've created one:
Anyone can see snaps and messages in the group; once a member has seen a Chat, their name appears below.

The group chats will be automatically deleted after 24 hours, similar to Snapchat Stories. Don't miss it!

You cannot use Snaps that you send to the group chat to keep streaks alive, and you must Snap each Snapchatter individually to keep streaks alive.

Left top corner of the group chat screen, three lines allow you to edit the

group names

, add members, change notification settings, or leave the Snapchat group.
How to Make a Group on Snapchat on Android
You can easily create a Snapchat group if you have an Android phone. You will learn how to send cool snaps to family and friends in this section. Ensure you have the latest version of Snapchat before learning how do you make a group chat on Snapchat. Having all the fun functions, like sending texts and snapping, is why you want it. Follow these simple steps to make sure you're using the latest version of Snapchat:
1. Open the Play Store on your phone and select the menu at the top left of the screen.

Click "My apps & games."

Click the "Updates" tab.

Search for "Snapchat."

A button will appear next to the app if updates are available. Click the button.
Let's see how to make a group chat on snapchat
Here are the steps:
Connect your phone to the internet.

Navigate to "Chat" on Snapchat's bottom navigation bar then click on the floating "Chat" action button. Tap on "New Group" to begin.

Tap the "Chat with Group" button and choose the contacts you'd like to add.

Repeat step four for each friend you wish to add to your group. Up to 31 friends can be added to one group.

By tapping on the pencil icon with the "New Group" option, you can name your Snapchat group chat.

That's all done now you can send Snaps and chat to your friends in your Snapchat group.
How to Create a Group on Snapchat on iPhone
You may be wondering if the process is much different for an iPhone than for an Android. There are no differences in creating a Snapchat group across different operating systems so that you can relax. As such, here is how you can create a group chat on Snapchat on your iPhone:
Your iPhone should open "Snapchat."

Click on the "Chat" icon down at the bottom of the screen,.

You can start a new chat by tapping the "New Chat" icon. This icon is next to the plus (+) icon.

Click "New Group."

Make a group of friends. Click on one of the options below.

Make a new group by clicking "Create Group."
How to Use Your Snapchat Group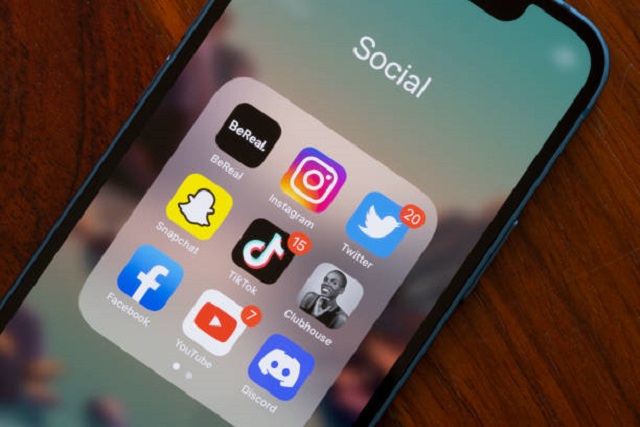 Snapchat groups can be interacted with in three ways:
1. Snapchat
It is the most basic and obvious group feature and makes funny Snapchat group names. You can chat by text by tapping the group name. All group chats are automatically deleted after 24 hours.
2. Snaps
You can select a group from your friend's list when taking a new photo or video snap using the camera tab.
3. Video chat
You can talk to up to 15 friends in a group chat.
Managing your Snapchat group
By clicking the menu icon in the top left corner of the screen, you can edit the Snapchat group name from within a group chat. There is a list of friends in the group and other options that allow you to do these things:
Let the group know where you are

Change the name of the group

Do Not Disturb must be turned on

Group stories that auto-save

Invite more friends to the group

Exit the group
Leaving a Group Chat on Snap
Moreover, Snapchat's how I make a group chat on Snapchat or exit without spoiling other users' experiences is one of Snapchat's prominent features. Click the Friends button and hold down the group chat icon. Click More and then Leave group. You will see a popup alert msg asking you to confirm that you wish to leave the group. Click OK to leave. Exiting a group will prevent you from accessing any saved messages.
Getting out of a group chat is that easy, but all your messages will be erased when you leave (including those saved by other people). Muting notifications let you remain in the conversation without disappearing completely. You can do this by clicking Message Notifications and then clicking Silent. If you do this, you won't receive alerts so its recommended that Snapchat's group chat feature is the feature that sets it apart from its competitors.
Mutes Notifications in Snapchat Groups
The Snapchat group can be silent if you are overwhelmed by the frequency of message notifications. Select "Message Notifications" from the vertical three-dot menu at the top-right corner of the group settings page.

There is an option to disable or enable notifications for all posts, tagged posts (aka mentions), or posts. Select the setting that perfectly suits your needs, and you're good to go.
Conclusion
You might find it useful to learn how to make a group chat on Snapchat with multiple friends. Sometimes, however, members of a group have to be removed for many reasons. If you want to remove them from the group, you might wonder if it's possible. There is no way to remove people once they're in a group. By creating a New Group, you could try a couple of things. 
The fastest way to eliminate specific people is by creating a new group entirely. Members of the old group can be moved to the new group chat, and all members can be added. To exit the old chat, they first click the menu in the top right corner, then tap the "Leave Group" button.